"People1st facilitated a thought-provoking, hands-on leadership training targeted at mid-level supervisors that resulted in increased communication with employees & enhanced teamwork among supervisors. Having a male & female facilitator (John & Teresa) brings different perspectives to improving leadership skills as well as communication across a broad spectrum of leadership topics. Thank you for making us a more effective team!"
Lt Col Jen Cinq-Mars, MT Air National Guard
---
My husband came home a couple of weeks ago really impressed with a gentleman who had spoke at his biz to biz group. He said he was a motivational speaker and really hit the nail on the head with his message about setting goals and surrounding yourself with positivity. I asked if this man, John Parker, may be willing to speak at our 5th grade celebration so my husband reached out to him. John graciously donated his time to come speak to a room of almost complete strangers, including 2 classes of 5th grade students. His message to the room… super heroes are among us, anyone can be a superhero. The qualities they possess are not unattainable. Patience, being a good person, strength, helping people, being kind… all of these are characteristics the average person can possess. He had the room captivated. I would recommend John as a speaker for all ages. Thank you so much for your time and your incredible message.

Nikki Wiers, 5th Grade Teacher Whittier Elementary School
"John has contagious passion for people, leadership, and team building. I enjoyed his personalized approach and advice to my team's and my own personal weaknesses and his optimistic, "People1st," attitude at all times. He helped me make a difference for myself which in turn has helped me strike a better balance between my personal, family, and professional responsibilities. Thanks John!
Tyler Wood, US Transportation Security Administration
When you meet John Parker you instantly feel like the most important person in the room! When I completed leadership training with John I felt inspired and motivated to become a better leader and a better person. He helped us to see through the fog we were shrouded in so we could once again become motivated and focused on our mission. Only then could we hope to motivate our team.
Assistant Federal Security Director of Screening, Maxine Jermunson
---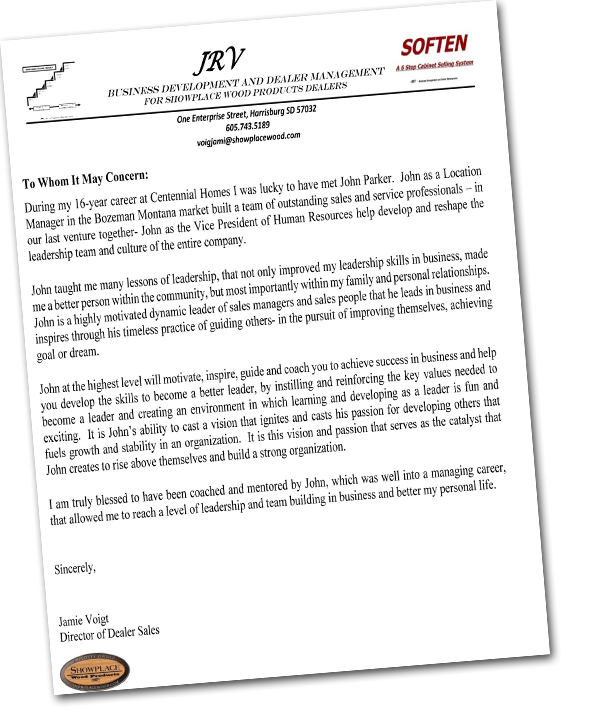 Ready to find out more?
Drop us a line today for more information! Click Here